Fashion beggar canvas shoes
stars, based on
( 0 )
reviews
Description
Beggar canvas shoes as one of popular style in recent years, loved by people who like fashion. The upper of these canvas shoes are edged which make they look messy. When you put it on, walk on the street, it's very cool. Not only are they super comfortable, but they also have a variety of colors, so they are an indispensable winner in the warmer months. Lightweight, airy, comfortable to wear, yet fashionable, these shoes are both practical and stylish.
Materials are as below:
| | |
| --- | --- |
| Upper | canvas |
| Eyelet | Anti-rust iron eyelets |
| Lace | nylon shoe lace |
| Outsole | rubber |
| Midsole | cloth |
| Insole | cotton+latex |
| Lining | cotton |
Features:
The shoes are designed with high and thick soles, and the elongated legs are more slender, and you can wear a good proportion in an instant. The asymmetrical stripe on the edge of the shoe adds a three-dimensional effect to the shoe, making it more fashionable.
The curvature of the toe cap is very full, and the round toe is a little pointy, making the feet very delicate.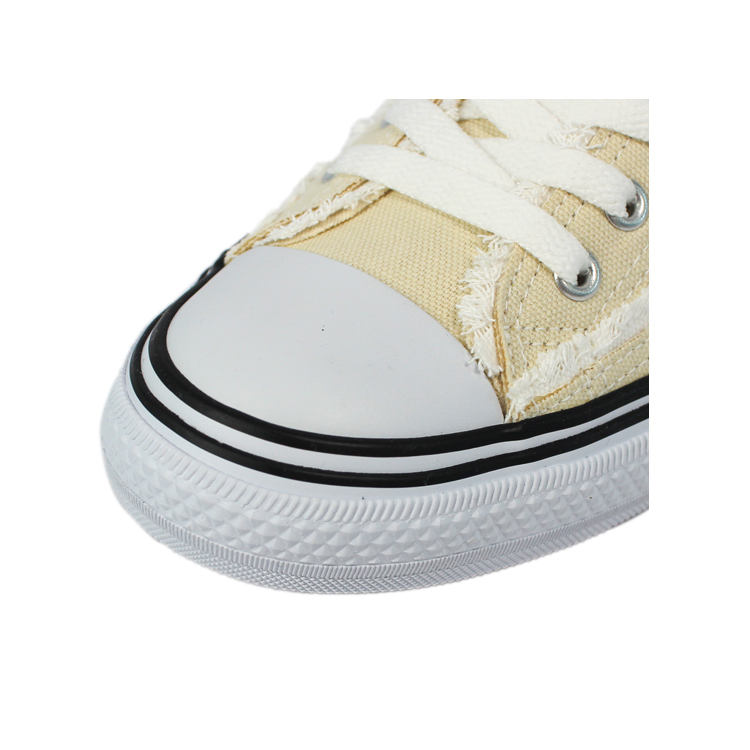 The small label on the side is cool and the lines are particularly rich.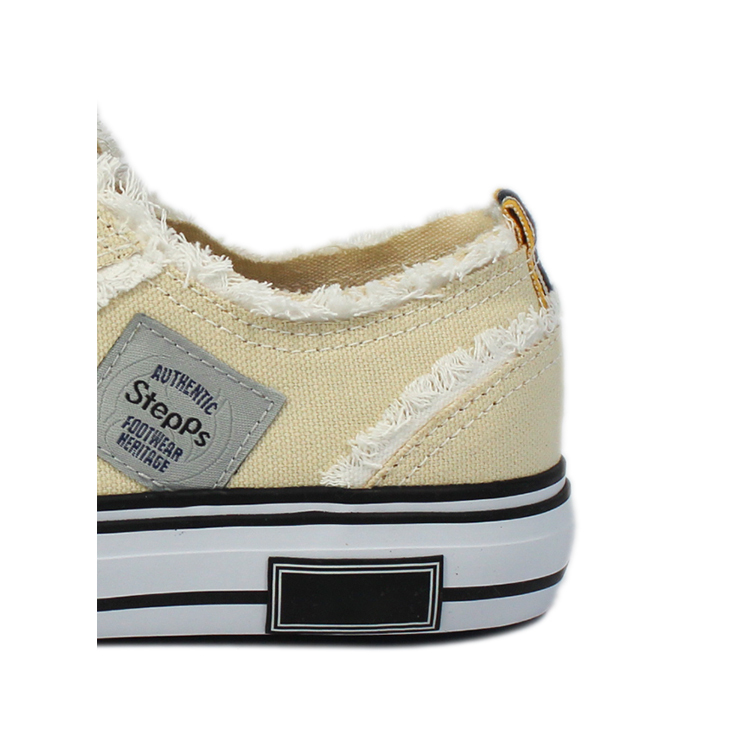 Beggar canvas shoes are personalized shoes with street style. Asymmetrical stripes and destructive elements make it so special. They are very versatile, you can match it with school uniforms, overalls or jeans.It can be black, yellow, burgundy or other colors. The restrained relaxation and romance have a sense of vacation, each time it can bring a completely different visual experience to the people around it, while being fashionable and comfortable, with a touch of playfulness, simple but not simple, seemingly ordinary full of characteristics. If you are interested in it or you are looking for a good canvas shoes supplier you can contact us.